Have you ever heard of the term Situational Awareness or "SA"? Pilots tend to use this term when describing their orientation to the world as they are flying.
So the definition seems easy enough, right?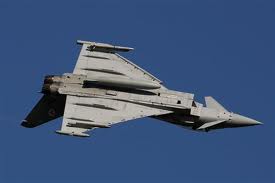 Situational awareness involves being aware of what is happening around you, which includes your environment (essentially all external information) and one's personal actions that may or may not influence goals and objectives in the future. It is essential for pilots to maintain their SA at all times.
Situational awareness is basic decision making, but on a higher level. It was first vaguely introduced in Sun Tzu's book, The Art of War (which I will be devoting an entire post to at a later date). Essentially, it was described in terms of always being ahead of your enemy.
When you can think faster and more clearly than your opponent, you will always have the upper hand. This translates to the environment as well. Think about it, let's say you are flying at Mach speeds in your F-18 and you see another aircraft in your line of sight.
What are you going to do? Freak out and call your mom?
Maybe close your eyes and hope that it disappears? Sorry, but those aren't really viable options. You need to clear your head, get back to your training, and quickly understand your environment, how it may potentially change, and then ACT!
So what are the steps to understanding SA?
First we must assess the situation quickly, which is a tactical, short-term process that leads to our awareness. Then we must make sense of what our brain is interpreting, which leads to understanding. Once we gain that understanding, we must make a prediction about what is about to occur. That prediction is what tells us how to react.
When people lack SA, whether it be driving, flying (or walking for some of us), accidents happen. More often than not, if there is not a mechanical failure of an aircraft, it usually has to do with pilot error. I once attended at safety meeting at my local airfield and learned a very important lesson.
FLY THE AIRCRAFT and DON'T PANIC!
Don't freak out if the door flies open on take off, or if you screw up an ATC call and get yelled at! Keeping your composure and maintain your SA.
If you don't, things will only go down from there. This is not only a lesson in flying, but in life.
Take everything in stride, maintain focus and keep pressing forward. When you make that a rule, you'll always be ahead of the game.
Speed is life!